ABOUT SYDNEY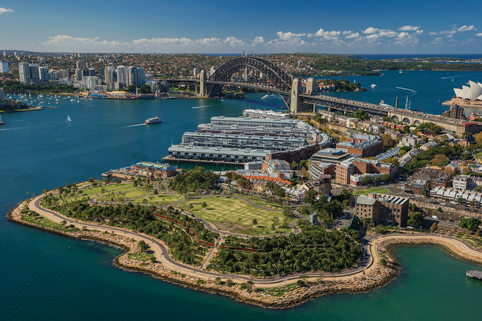 Set on the world's largest natural harbour, Sydney is Australia's iconic face to the world. It's home to the World Heritage-listed Sydney Opera House and Sydney Harbour Bridge, and tops most people's list of dream destinations. The city consistently ranks high on global measures of liveability, sustainability, and health, safety and security.

Well known as a place of breathtaking natural beauty, Sydney is also home to a rich base of mind-blowing local talent that is helping to shape our future. The city is energetic and engaging; a hive of innovation across a number of key industries, including financial and professional services, the digital economy, education and research, and medical sciences.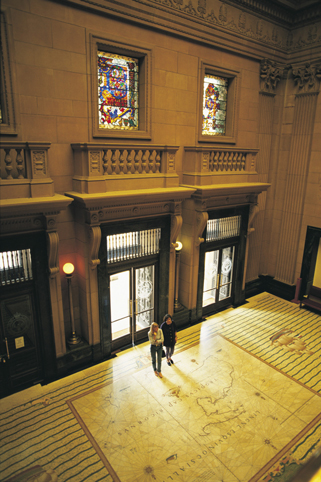 It has been said that 'when Sydney fires, the nation booms'. Responsible for a quarter of national economic activity, Sydney is Australia's only true global city. It's the capital of the State of New South Wales (NSW) - Australia's largest and most diverse economy and one of only two Australian states to retain its AAA credit rating. NSW boasts 22 years of continuous growth, contributes about one third of the nation's GDP, and is larger than many of the national economies in the Asia-Pacific region, including Hong Kong, Singapore, and Malaysia. Sydney is home to more multinational regional headquarters than any other city in Australia and is the nerve centre of the country's commercial activity and banking and financial services sector.
Underpinned by an educated and inquisitive population, robust research institutions and knowledge hubs, and a pro-business environment, Sydney is a place that's not afraid to 'give it a go' and pave a new path to success.
This rare blend of creativity, commerce and ingenuity makes Sydney a place of inspiration and revolutionary thinking and the ideal place to meet.

For more information about Sydney: sydneyonbusiness.com.au
CONFERENCE VENUE: ICC SYDNEY
Featuring a striking contemporary design, leading technology and multipurpose spaces, ICC Sydney is a beacon of innovation, learning and entertainment, connecting and celebrating leaders of invention, business, governance and the arts. In the heart of Sydney, ICC Sydney is located in the active precinct of Darling Harbour on Cockle Bay.
Visitors can expect a five star experience, entering the venue under a 180sqm, high definition digital screen and enjoying spectacular views from the building's three foyers. The new venue's sound, visual and technology experience will be brought to life through high definition screens, large scale projection and first rate audio technology and equipment.
ICC Sydney is at the heart of its very
own Sydney harbour waterfront
precinct, set amongst restaurants, retail and a vibrant public domain on Darling Harbour yet only a moment's walk to Australia's largest CBD and surrounding university and cultural quarters.
Sitting at the heart of a broader AU$3.4 billion revitalisation of Darling Harbour, ICC Sydney is a AU$1.5 billion development that will adjoin the new 590 room luxury hotel, Sofitel Darling Harbour, a new residential and commercial development, a new pedestrian boulevard that will connect the waterfront back to Central Station and laneways to further activate this iconic Sydney destination.
International Convention
Centre Sydney
14 Darling Drive,
Sydney, NSW 2000
PO Box Q965, QVB, NSW 1230,
Australia
T: +61 2 9215 7100
Monday to Friday
8.30am to 5.30pm AEST
PRE-CONFERENCE COURSES VENUE: THE AUSTRALIAN CATHOLIC UNIVERSITY, NORTH SYDNEY CAMPUS
The North Sydney (MacKillop) and Strathfield (Mount Saint Mary) campuses together have more than 10.000 students including over 1.450 international students. Just a five-minute train ride over the famous Sydney Harbour Bridge from the Sydney city centre, the North Sydney Campus (MacKillop) is conveniently located in the North Sydney business precinct.
In 1982, this College became part of Catholic College of Education. It was at this stage that the name MacKillop was given to this campus to identify it as a discrete part of the College and to recognise the ongoing support of the Sisters of St Joseph.
At the end of 1990, the Catholic College of Education Sydney formally handed over responsibility for the College and its operations, which now rests with ACU.
Australian Catholic University
40 Edward St,
North Sydney NSW 2060,
Australia
T : +61 2 9739 2368